Consultant Data Science
Consultant Data Science
Zenz Technologies
Amsterdam
What is required?
Academic degree, preferably beta
Interested in software and technical knowledge
Analytical and communicating skills
Proficient command of the English language, preferably Dutch
Goal oriented and driven
What will you get?
€3.000 - €3.500 gross p/m (starters salary)
Profit-sharing scheme
40 hour workweek
25 vacation days
Opportunities to follow external trainings and courses
Phone, laptop and flexible working (from home) possible
What will you do?
45% Contact with clients: provide support, give training and discuss developments
20% Programming in C++
15% Data science
10% Project management
5% Testing functionalities
5% Internal projects
This vacancy has been created based on interviews with employees to help you get a realistic preview of the job.
Vacancy
As a Consultant Data Science at Zenz Technologies, you work together with clients to give them optimal insight in their data. You do this partly by means of extensive implementation projects, and partly by delivering support once the software has been implemented. Clients are often airlines and train companies, and you work closely together to fully understand their business needs and wishes. 
As Zenz aims to maintain long term relationships with their clients, it is essential to ensure the client receives high quality support. You do this by building a strong relationship with the clients' stakeholder(s) as well as the application users. You can assist clients where needed because you are easily approachable and have extensive knowledge of the software. You understand the coding behind the software and are able to translate the clients wishes into clean code. Besides this, you also host business visits or digital meetings to show the users the software's features.
You are the first point of contact for the clients under your responsibility, and the full implementation team or technical colleagues. Therefore, it is important to have business, customer and programming skills.
If you are interested in programming and data, you like to contribute to an industry-leading analytics platform with creative ideas, and do not mind to work with clients from all over the world, then this is the job for you.
Working week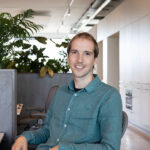 Consultant Data Science
Wim Plender
On an enjoyable day, I receive an email from a customer that they completed their tests and we can go live. I celebrate the successful implementation with my colleagues during a drink and a game of ping-pong.
On a less enjoyable day, a customer changed his mind late in the project. This means I have to re-do some work. Luckily, I anticipated this by designing a flexible logic.
08:00

09:00

10:00

11:00

12:00

13:00

14:00

15:00

16:00

17:00

18:00
A train company wants to analyze the load factor of its trains, to maximize the number of tickets sold, and prevent wasted empty seats. How do you help them?
Together with the client, you discuss the business need and technical impact. On average a train can be quite empty on a route, but if there is one segment on the route that is already sold-out, no-one can buy a ticket from the start to the end anymore. Together, you decide that it is more interesting to look at the 'maximum load factor', to report per train the load factor of the segment with the highest load factor. With the internal Zenz team you discuss the technical impact, because this customised solution should of course still perform very fast.

Depending on your experience and personal preference, you will program the feature or outsource this to a Software Engineer colleague. You keep the client updated on the progress, and will demonstrate the feature once it is unrolled.

Growth
Because Zenz Technologies is a small company, you can be given more responsibilities and bigger projects quickly. There is a lot of training on the job, as well as budget to participate in external courses and training.
Working at Zenz Technologies
Zenz Technologies, a Dutch company, has specialized in developing tailor-made decision support systems since 2013. The three founders have more than fifty years of experience in airline revenue management. Currently, revenue management departments of air lines, train- and cruise companies from all over the world use ZenzTech software. Zenz Technologies built this software from scratch and is constantly improving it. Besides this, Zenz Technologies keeps her customers happy through a personal approach and quick response to questions and requests.
Headquarters in Amsterdam

14 employees

International customers

20% / 80%

Average age 30 years

Casual

Remote working possible
Colleagues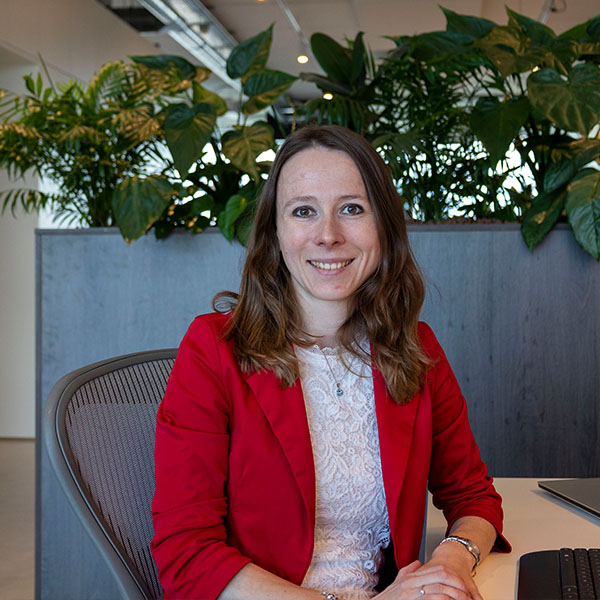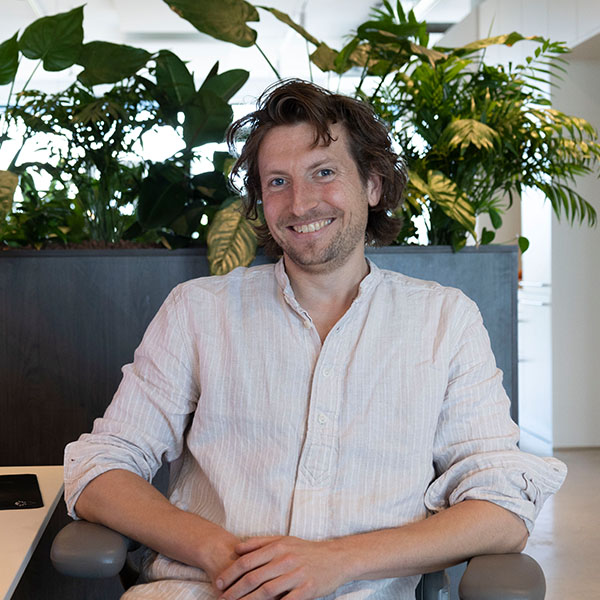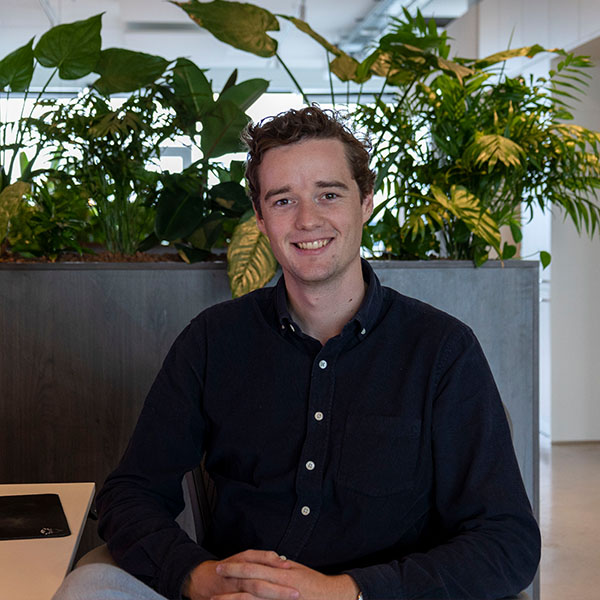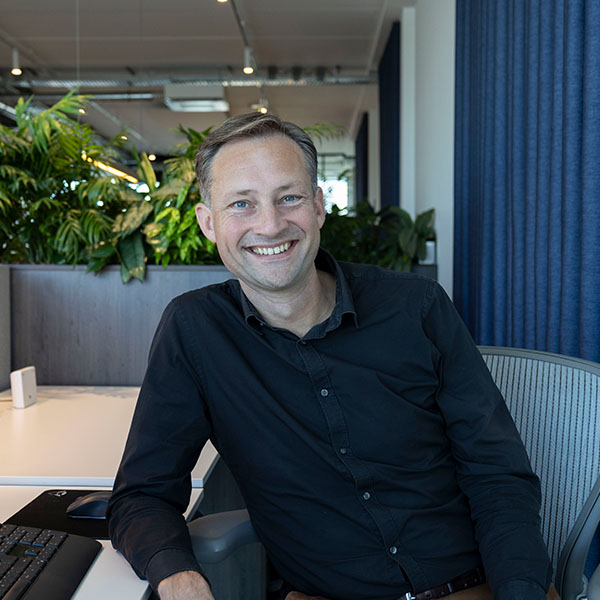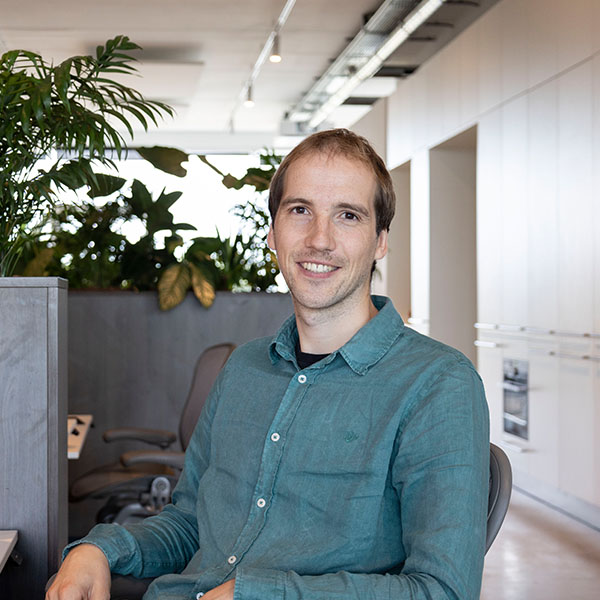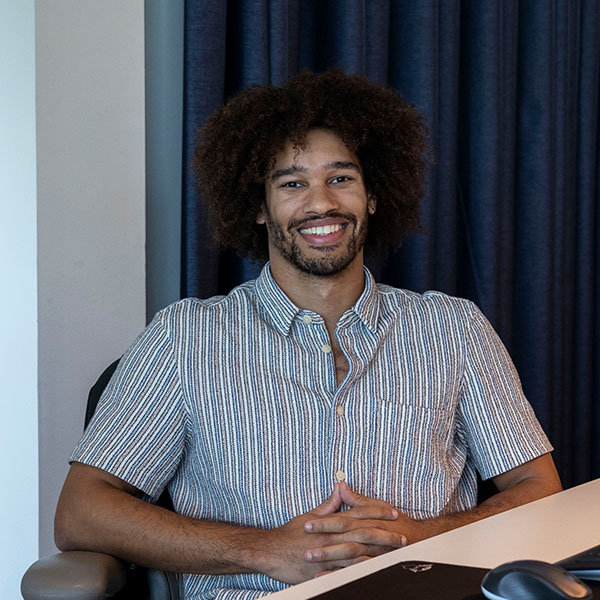 Vivian Lodewijckx (34) - Consultant Data Science
Why did you decide to work for this company?
Before I started working here, I worked at an airline where I used the Zenz software. I thought it would be fun to make that software myself and I could learn a lot from the three founders of Zenz, so when the opportunity arose, I switched.
What was your previous job?
Revenue Analyst.
What do you do in your spare time?
Traveling, hiking, reading and spend time with my daughter.
Thomas Post (36) - Consultant Data Science
Why did you decide to work for this company?
I used to work at a large multinational where it was hard to change the course. At Zenz, everyone can influence what we do as a company.
What was your previous job?
Revenue Management Team Manager at Air France/KLM.
What do you do in your spare time?
Working out, live music and going out for dinner and drinks with friends.
Floris Jonkman (29) - Software Engineer C++
Why did you decide to work for this company?
I was looking for a small company where you have the freedom to develop your own ideas. At Zenz I get involved in the wishes of the customer.
What was your previous job?
Intern at the National Institute for Subatomaire Fysica.
What do you do in your spare time?
Cycling, cooking and going to pubs.
Raymond Kat (49) - Managing Director
Why did you decide to work for this company?
I am one of the co-founders of Zenz Technologies. We knew each other from our previous employer and started this company because we really enjoyed developing smart analytics systems. We also felt that we were good at it and that many potential customers would need the product we had in mind. Fortunately, that turned out to be the case!
What was your previous job?
Manager at an airline.
What do you do in your spare time?
Running, soccer and winter sports.
Wim Plender (30) - Consultant Data Science
Why did you decide to work for this company?
I was looking for a position where I could work with people, business and programming. During my first conversation with Zenz, I was immediately convinced by the partners' enthusiasm about their product and the company. Once I had started, I quickly realized that the atmosphere between colleagues was also very nice. Everyone is very open and there is a lot of willingness to help each other.
What was your previous job?
Research Programmer.
What do you do in your spare time?
Cycling, mountainbiking and playing games.
Joah Tjon-Affo (28) - Software Engineer C++
Why did you decide to work for this company?
I used to be obsessed with airplanes, trains, streetcars, et cetera.. Basically anything that was big and moved. Until late in my high school days, I also always thought I would become a pilot later on. After I found out during my studies that my passion was in programming, Zenz seemed to be a company that nicely combined both. Now I always have the possibility to let my creativity run free with the code I write. Because of the clients I work for, I still have some touch with my childhood dream.
What did you study?
MSc Econometrics
What do you do in your spare time?
Playing (beach)volleybal and go out for dinner.
Application process
Application
(Online) meeting
First interview onsite + meeting with colleagues
Discussing terms of employment